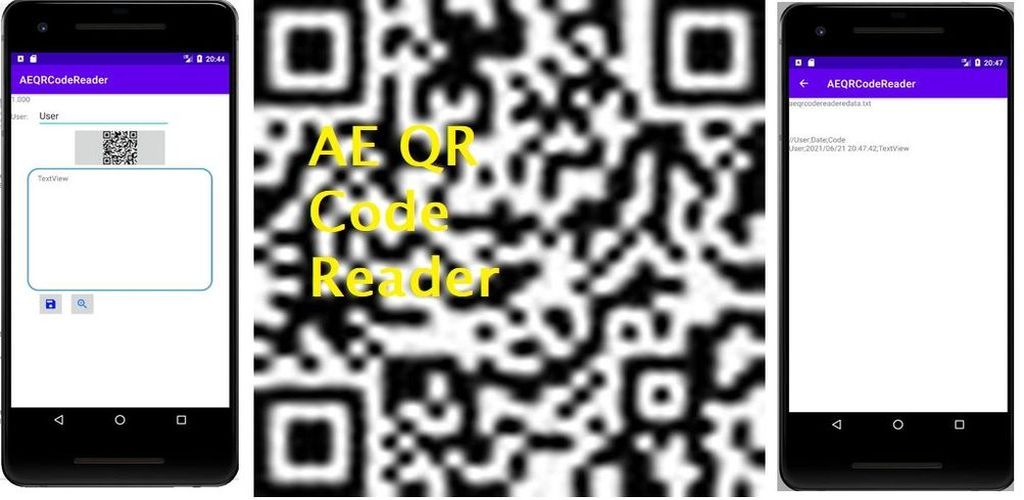 Simple reading and data capturing app for your android smartphone
Read QR codes with the cam of your smartphone,
see text in display
save on klick together with automatic date / time stamp and user / location information
Make your own experience!
Download and test free version for your Android device or smartphone!
Quick installation:
Download packed ZIP file
Unpack ZIP file
If not at your mobile phone: transfer Android APK file into \download folder of your mobile phone
Click APK file at your Android device will start installing process
Navigate to Android settings for permissions e.g. for memory (for saving data) and camera (for barcode reading)
Start application
* Picture may show german user interfaces. Depending on configured language at your Android device. Uses settings and language English at your device, text will change automatically!
New in version 1.004:
-) Web button always enabled! Scann QR code! You can save the values or you can automatically open the web browser with the content of the code!
Get more information here!