For Android: AE WIN STORAGE App. Mobile data collection in field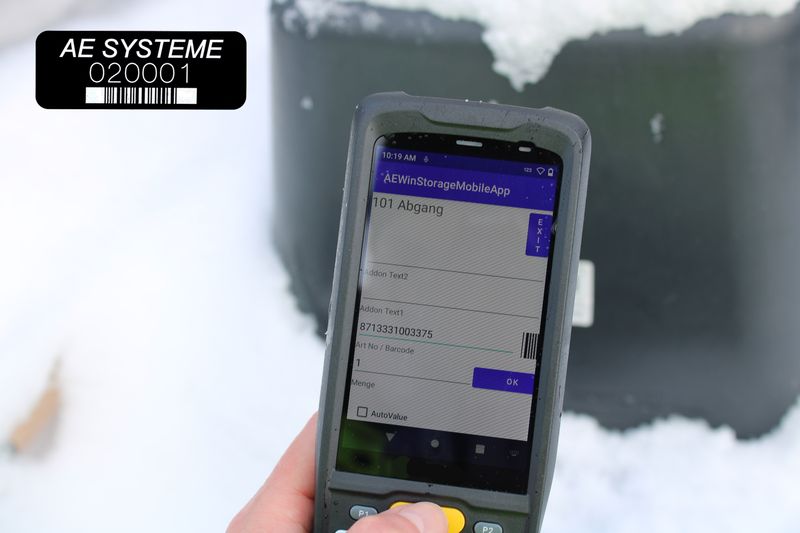 Brand new in mobile data capturing: Universal data collecting app for Android Devices! Get more information here: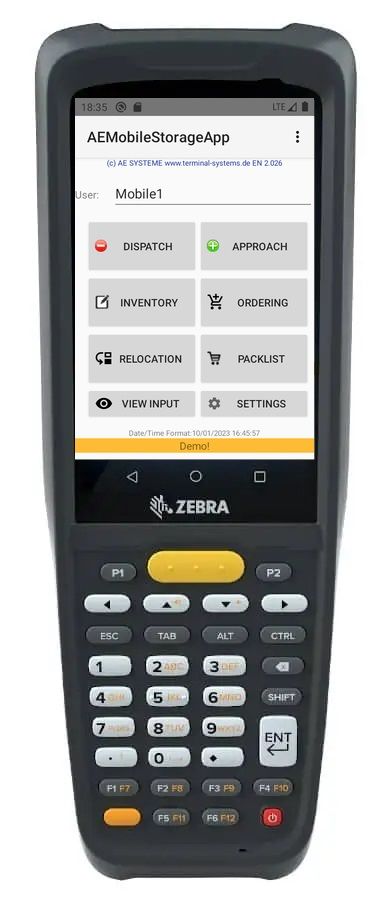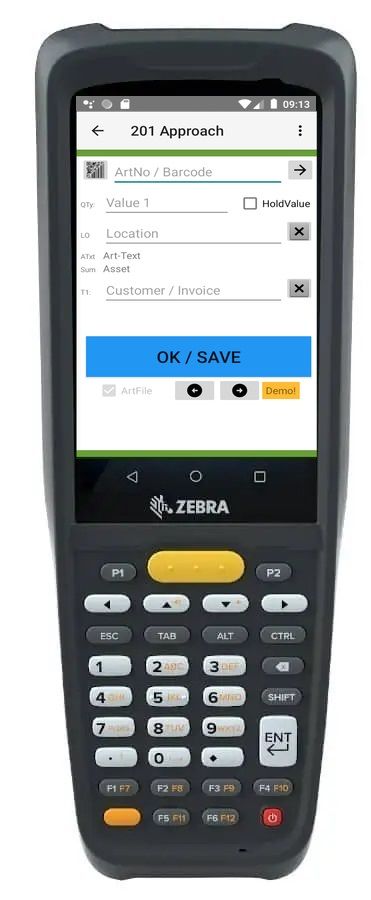 Especially designed for using at modern Android based mobile devices:
Software Package AE WIN STORAGE APP for collecting approach, dispatch from goods, inventory values, ordering qty!
Easy and simple connect, choose your article item via barcode or manual input, enter value qty and the app store values together with date / time and user information inside a TXT file in Office Excel (c) XLS CSV data format.
Picture information and screenshots
Make your own experience!
Test! Below you see the download button for our trial version, ZIP file including APK file for your android smartphone device!
We recommend to use it with an Android device with an integrated scanner, e.g. ZEBRA(c) MC2200.
Quick Installation
Download packed ZIP file to your computer
Unpack ZIP at your computer
Transfer Android APK file to your mobile phone / Android device
Click APK file at your Android device will start installing process
Go to Android settings, allow needed permissions e.g. for memory (for saving data) and camera (for barcode reading)
Start application
More Information