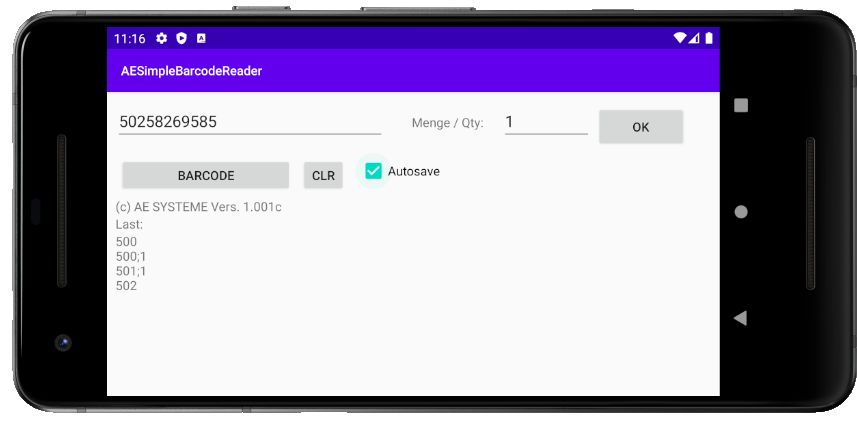 AE Simple Barcode App for Android Devices:
Make it easy and simple: Scan your Barcode, optionally with qty input. Save it.
Data format: XLS CSV, for direct and easy import collected data to office or other software packages
I.E. for data process with Inventory Package AE WWS Lite
Saves input at local file inside folder /DOWNLOAD at your smartphone
Installation: Download APK file from our website, install APK at Android smartphone! Ready!
Note: you must enable camera (for barcode reading) and memory (for saving values) at your smartphone.
Easy and fast input of item lists with barcode
Data format XLS CSV TXT for easy transfer to your local computer
Simple import in AE WWS LITE possible
AutoSave: Automatic save barcode with preinput qty
Easy transfer from your smartphone /DOWNLOAD folder
XLS CSV format, barcode and qty fields separated by ;
Barcode scan or manual input possible
Supports all standard barcodes e.g. 1D, QR, DataMatrix and others